On Saturday, Dec. 1, I'll be joining a squadron of other Indiana writers at the Holiday Author Fair at the Indiana History Center. The lineup includes Monica Herzig, Larry D. Sweazy, Philip Gulley, and basketball great Tamika Catchings,
Not only can you do a lot of your holiday shopping at one spot, but you also get free admission to IHC. Haven't seen it's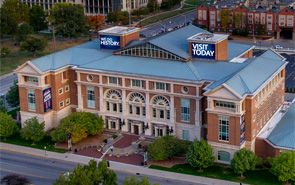 "Indianapolis Colts: The Exhibit" exhibit yet? Here's your chance.
On Sunday, Dec. 2, I'll be joining fellow theatrical scribes for a talk-back chat following the matinee performance of "A Very Phoenix Xmas 13." My short play, "Shep (or Mutton in Common)" is part of the show this year.
Want to get out but not to something involving me? Here are some other options:
"The Wolves"
One of the hottest plays in regional theaters around the country is this all-women play about a high school soccer team. Butler University Theatre takes on the challenge.
Nov. 28-Dec. 2 at Lilly Hall Studio Theatre, Butler University
Kate Baldwin
Straight from the Broadway revival of "Hello, Dolly!," the Tony nominee mixes Broadway tunes with standards, indie pop, folk and country.
Nov. 30-Dec. 1 at The Cabaret
"Tuning In"
Bloomington Playwrights Project and IU Theater collaborate on an original musical centers on the battle to control a citizen-run radio station in a retirement community.
Nov. 30-Dec. 15 at Bloomington Playwrights Project