Episode three of the "Lou Harry Gets Real" podcast stresses music. And fun.
I'll be talking pops with the Jack Everly, maestro for the National Symphony and Indianapolis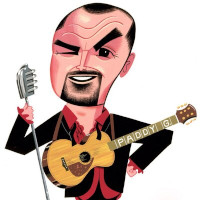 Symphony, swapping road stories with musical comic Pat Godwin. The improv world's Tracy Herring is my co-host this time out.
Join us at the Aristocrat. Ticket info here .
And you can catch up on past episodes here.