"Natural Shocks"
This weekend, theater artists around the country for readings of Lauren Gunderson latest play.
Gunderson, by the way, is the most produced living playwright in the country right now. I had the honor just a few weeks ago of presenting her with the Steinberg Award for best new play premiered outside of New York by a U.S. writer.
Here's hoping that play, "The Book of Will," about the efforts of Shakespeare's pals to compile is work after he has shuffled off this mortal coil, gets a performance in Indy soon. (Let's talk, Indy Shakes…). Here she is, accepting the award.
The readings of "Natural Shocks" are serving a benefits to help end gun violence. Proceeds (suggested donation is only $10) will go to Everytown for Gun Safety.
Of course, I could have just told you that Claire Wilcher and Scot Greenwell will be appearing in it, which should be enough to lure you to Indy Convergence on Indy's West side. (2611 W Michigan St.) for this special event on April 20.
Shakespeare's Birthday Bash
Speaking of Shakespeare (and it seems that I'm often speaking of Shakespeare), Indy Shakes is ho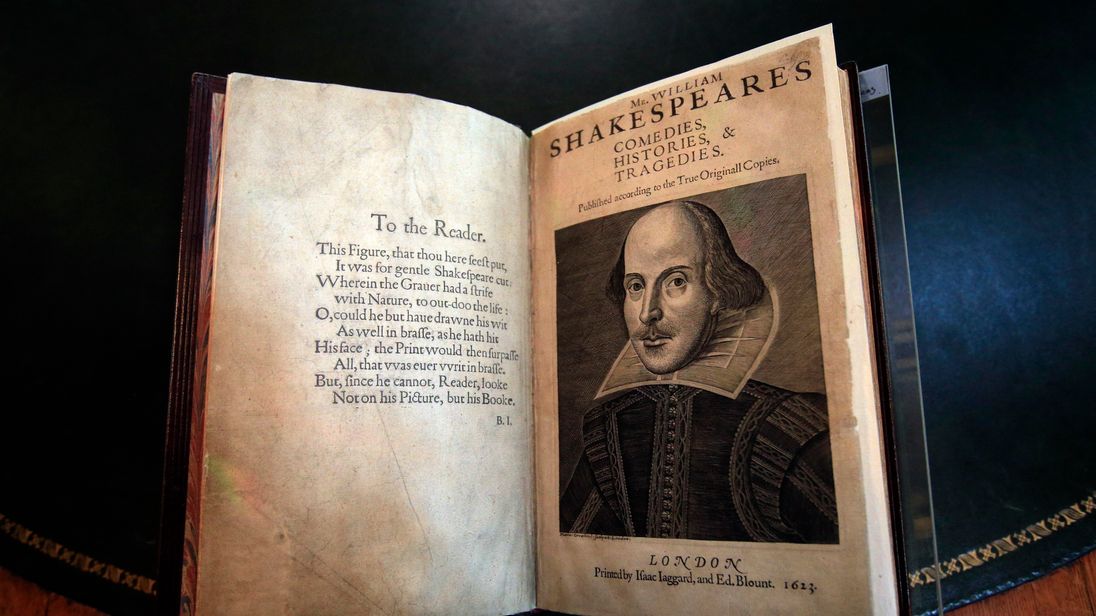 sting a party in the playwright's honor. It's a fundraiser that will include a buffet dinner, stage make-up demos, party games and more. It's April 19 at the Riviera Club. Oh, and mark your calendar now for the Aug. 2-4 production of "Coriolanus" in White River State Park.
Spotlight
Usually when I post here I think of the week as Monday through Sunday. But I'm stretching it a day so that you have enough warning to make plans to attend this annual extravaganza. It offers a sampler platter of performances by some of Central Indiana's leading companies, this year including, well, I haven't been told yet. But the impresario behind the event, Dance Kaleidoscope's David Hochoy, has promised me a list later today. Past history–and the fact that it's a fundraiser for the Indiana AIDS Fund, should be incentive enough. It's April 23 at Clowes Hall. Postscript: The lineup includes returnees I Am Tasha Jones, Kenyetta Dance Company, Q Artistry, Angel Burlesque, and more along with newcomers Tommy Lewey, Summer Stock Stage, Madame Walker Theatre and, yes, more.
"Ballet Pantomime"
The title of the Indianapolis Chamber Orchestra's program refers to  Roussel's "The Spiders' Feast and Strauss' "Le Bourgeois Gentilhomme." But, as a bonus, in between you can give a first listen to Csaba Erdélyi, ICO principal violist, performing the world premiere of ICO Composer-In-Residence James Aikman's Viola Concerto. April 21 at the Schrott.
As for me, if you happen to be reading this on April 16, you can find me tonight hosting Indy Actors' Playground at Indy Reads Books at 7 p.m.